Focusing on HEART project, Spark Works – using FIWARE technology – develops an innovative cloud-based system to provide safety, reassurance and quality of life to the post-PCI patient and patients with heart failure. Using real time electrocardiography made possible by a wearable, high-accuracy ECG device, the patient's fears and worries are eliminated. Unnecessary hospitalizations and ambulance calls are reduced and response time in case of a critical event is minimized.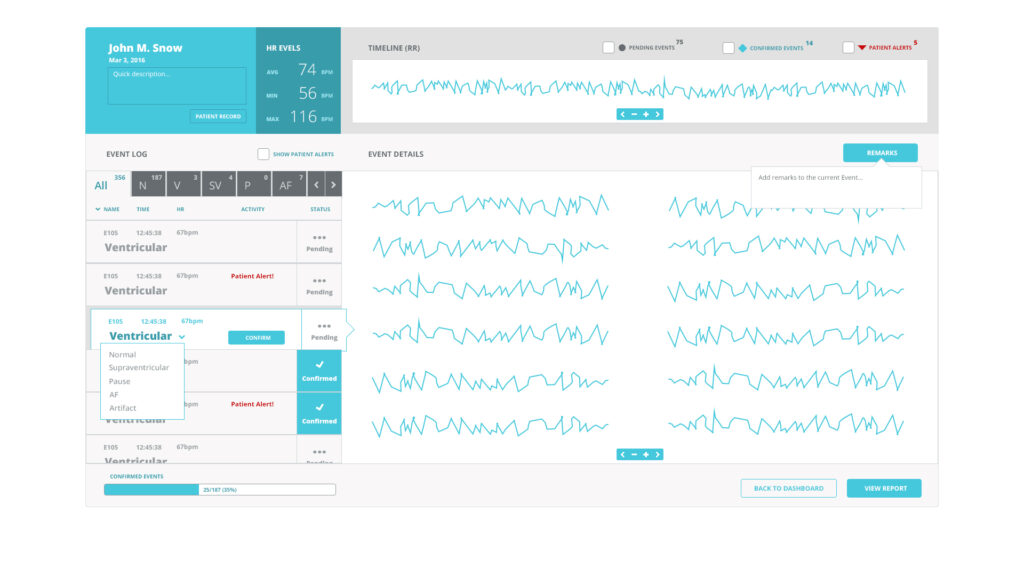 Challenge & Solutions
Heart is a typical example of how a medical researcher's needs for achieving the optimal diagnostic tool, bridged with a bright engineer's work can lead to an extraordinary clinical product. Currently, more than 40% of PCI (Percutaneous coronary intervention) patients are readmitted within 1-6 months, while only 2% of these cases require a second surgery. These unnecessary readmissions increase the costs of the healthcare system. 
Spark Works provides a wearable, miniaturized, high-accuracy ECG device that notifies the doctor only in case of emergency. Our solution eliminates patient's fear of death, reduces unnecessary hospitalizations and ambulance calls and minimizes response time in cases of a critical event. Our company has already established partnerships with the academia, medical institutions, ICT companies and commercial companies in the field of medical supplies, offering thus the backbone for the development of the system and its exploitation. In this context our project will offer innovative, market oriented results that are competitive at a global scale.
Fiware
Being a company with industrial and academic researchers with experience in FP7 projects, the choice of FIWARE came as a natural decision when looking at ways to finance our business plan. The Spark Works team saw great potential in the use of FIWARE technology. We knew that via FIWARE and its acceleration programs we will automatically enter a wide European network increasing our company visibility, finding new business partners and starting business relationships within Europe and beyond. 
By adopting a number of FIWARE technologies we achieved the development of our current system while enriching it with functionalities and improving its scalability.